in other words, how to cook for two adults and a baby.
i've been trying to cook veggies for the two of us every night, putting aside some for anna to eat the next day (after pureeing them with an immersion blender). easy.
so far she loved all of these these, ad so did we.

it's satisfying to make fresh food for three in less than 30 minutes using the same pots and pans.
sweet potato fries
take two sweet potatoes, cut in half lenghthwise, then cut into long sticks.
toss with extra virgin olive oil and bake until crisp.
set aside a few for the baby, then sprinkle with salt and brown sugar before serving to mom and dad.
serve the pureed fries to baby with a jar of veal the next day.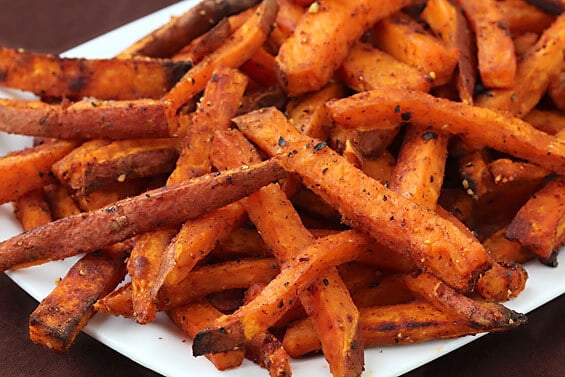 broccoli pesto
boil or steam some broccoli florets until tender.
drain and set aside some for baby. puree and add parmesan to make a thick paste. cover with extra virgin olive oil to keep in the fridge. serve to baby the next day with alphabet pasta.
for the adults, puree the broccoli with some cashews and olive oil. add salt and grated parmesan or grana cheese to form a thick paste.
serve over whole-wheat pasta (reserve some of the pasta's water for a creamy consistency.)
baked salmon and teriyaki brussel sprouts
place brussel sprouts in a pot with 2 teaspoons of soy sauce, 2 teaspoons of extra virgin olive oil and one teaspoon of brown sugar.
add water to barely cover them then cook on high, uncovered, until tender but crunchy, the water has all evaporated, and they have gotten golden and crispy on the outside.
meanwhile bake salmon on high under the broiler skin side up for 3 minutes, check if done, otherwise flip and cook 2 more min.
set both aside for baby.
sprinkle generously with salt and pepper for mom and dad.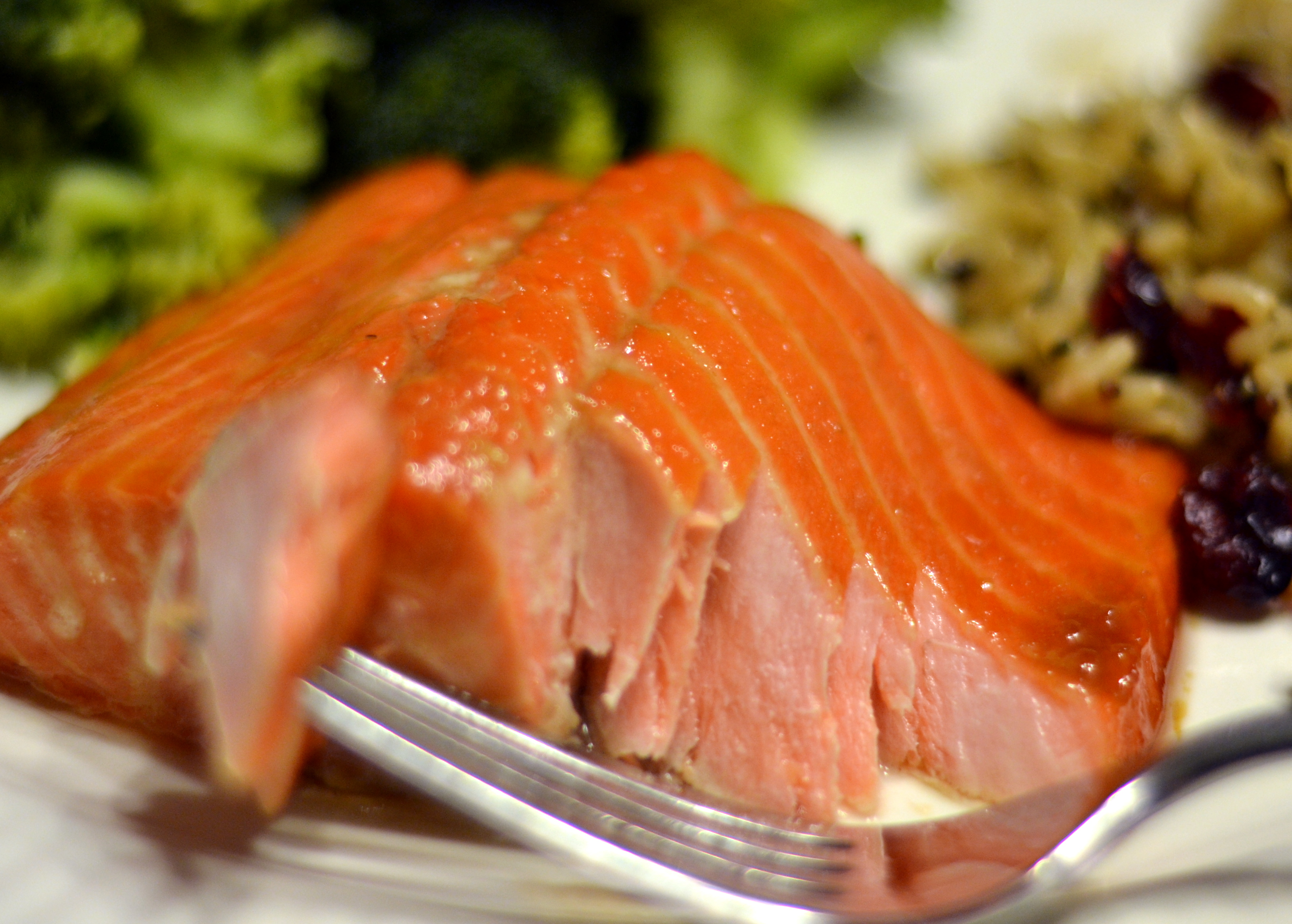 bon appétit.