lots going on with my credit card bill.
my allergy to returns must have cleared because i've started returning stuff like a pro.
on the didn't make it list:
these boden high waisted shorts (mine were indigo) we'ren't quite right. i ordered two sizes up so they would't be too short, but then they hung just a tad too low to be comfortable.

i've replaced them with these h&m boyfriend shorts that fit much better.
i also sent back the colourblock cardigan that i got a lot of compliments on, but decided was a bit too clownish for me (and was an early piller)
i did like it a lot on the model though. i guess this is not what my mommyhood is going to look like.
i also returned these sandals (sorry boden!!)
they were comfy and a steal, but i decided the color would have had me wearing them about twice a season, so back they went.
i loved the stila long lasting lipstick (in the fiery shade) and the stila convertible color (in fuschia) so much that i tried to get a shade for daywear (called patina), but it was way too dark for me, so i sent it back to asos (who btw doesn't offer free shipping on small orders any more).
and last but not least, my first ever return to j crew almost broke my heart.
i stalked the viv flats for two years, and when these cap toe ones went on super sale at christmas i snatched them.
boy did i love these shoes. they filled the void left in my closet from not being able to wear heels while carrying a ten chilo baby. sigh.
everything was going well until i noticed a hole in the point of both shoes, right under the cap toe, which meant they were done after only 6 months.
i was so upset i actually wrote to j crew's customer service, who refunded me and offered me the patent leather replacement for free.
here they are, color is called soft desert. they are maybe just slightly less comfortable than the soft leather ones, but i hope they will also have better longevity.
i haven't dared use them yet, in case the shoes i sent back aren't considered "damaged enough" or something.
you never know. mercury IS retrograde after all.

|--------------------|
some good news for boden: i actually bought something from them i think i'm going to keep.
i've been looking for some decently priced and non-distressed boyfriend jeans for a while. i was almost sure this would be a miss, but instead they fit great.
they're from the girls section. i sized down to a size 11-12 years (!!)
a final few more things i'm waiting for in the mail.
asos contrast stitch jacket on super sale.
the last two trips abroad we've taken i've had to take a cardigan with me because i couldn't find a spring weather jacket for a decent price.
i was cold! so this is a relief.
i hope it fits ok (it looks a little boxy and it was the very last size 8 they had, so i took a chance).
and then from j crew (the 50% off section obvs) these cotton pique' shorts in black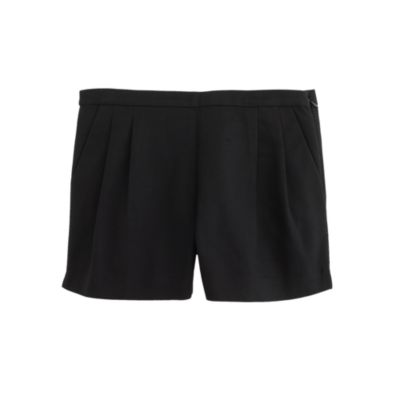 and the amie maxidress also in black (i need to be honest with myself and buy more neutrals-i just wear them more and get less sick of them)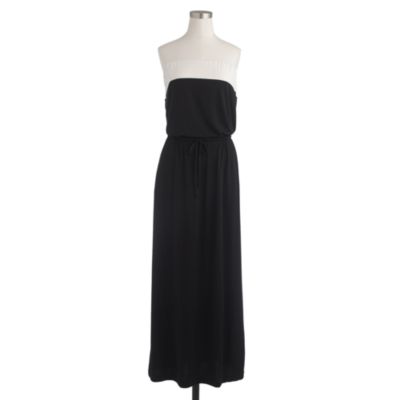 i like that you can dress these up or down.
fingers crossed, as always, about the sizing (i got a 0 in the shorts because it was the closest size left to mine in black, and a xxs in the dress hoping it will fit shorter).

too bad they won't be here in time for my portugal trip.

i think i broke even with my budget this month.
fin.