we had a good time at the beach, and i've been enjoying these summer sales, too.
we took advantage of a rainy afternoon to go check out the ikea sales.
i was thrilled to see they had the remnants of the brakig collection on super sale.
i was able to snatch these aqua pouf and rug.
i really have a thing for aqua.
it works wonders with the chocolate brown sofas i've been trying to work around for ages
(i've decided to ignore the fact we have a bright red front door in the same room).
i'm also excited to have found some shoes for anna.
they're hand made in italy, leather and with arch support.
they were 50% off, so i bought them in two sizes and colors.
i couldn't have asked for more.
i haven't been idle either, so no worries.
i finally hit a good streak with boden.
i got these gray jeans from the girls' section
and the ponte roma trousers that might be the most comfortable pants i've ever had.
and i find leggings uncomfortable...
no need to hem either pair, so hurray!
and last but not least i've stocked up on tippi sweaters from j crew.
i got three, they were such a good price.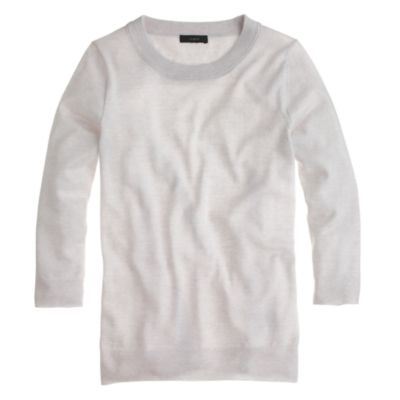 heather dove.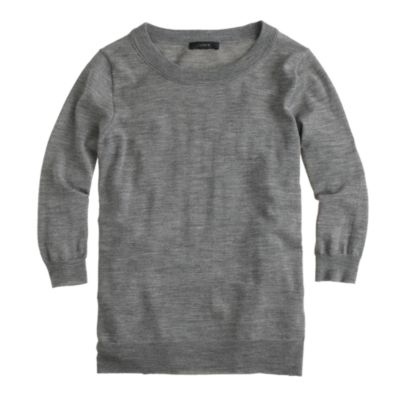 heather graphite.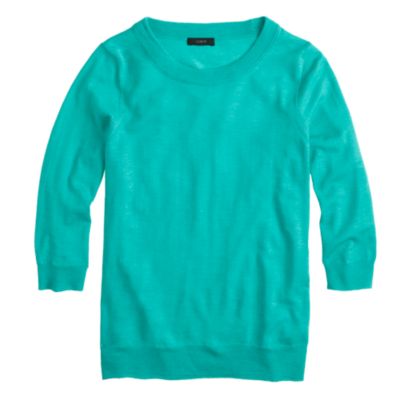 heather turquoise.
the tippi count is up to seven.
three out of four seasons it's what i'll be wearing most days.
and now i'm off because my internet connection is lame today.

it's good to be home!