a few small packages arrived today.
my whole wardrobe has been undergoing a major overhaul for the past few years with all the the moving to the mountains and having babies.
i'm happy to say i'm plateauing now and focusing on the final touches, accessories etc.
so here's what came in today.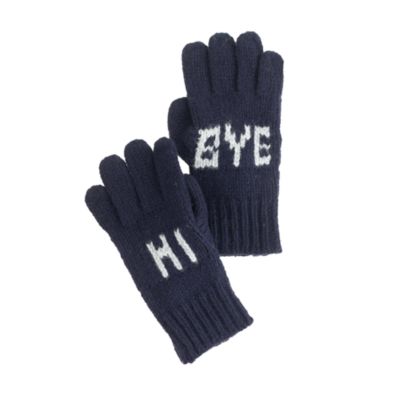 i got the hat during joules' latest sale because i can't stand the acrylic hats that make your hair staticky.
this one is 50% wool and does the trick.
i am NOT a hat person, mostly because i have a small head and a big nose.
this one is really cute and flattering (if i can wear it without running away from the mirror screaming).
this is my second boden breton and i love the bright color for winter.
i size up 1-2 sizes on these and i want one in every color....
the gloves are from the j crew kids section, and magically fit my small hands (i took an M).
they are mostly wool so they're warm. and the writing is on the palm, btw, therefore discreet.
anyways, when the snow comes rolling through i always start finding fashion blog posts amusing because this is what i wore out today.