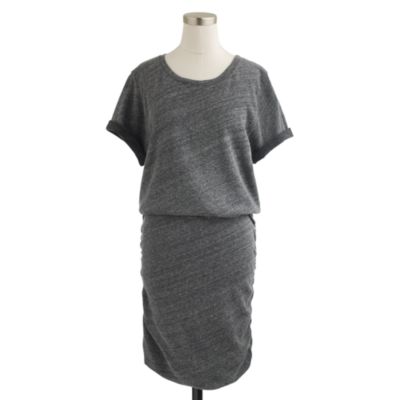 i've been looking for "the" casual gray dress. looks like i found it.
as i was saying
yesterday
i thought i had missed out, but it was a blessing in disguise since i had probably ordered the wrong size the first time around. i sized up to an s on this one and it's still form fitting; without being tight. so if you're interested size up one!
i thought it would be very thin and summery but i was pleasantly surprised by the fabric and weight. it's a very cuddly terrycloth and the skirt portion has a double layer which is excellent for smoothing out and keeping your bum toasty.
i'm so glad the search is over!
s.