i love my new desert boots (an underused style).


they're from j crew and have an amazing pointy toe which made me want to try them even though i have failed miserably with this style of shoe in the past.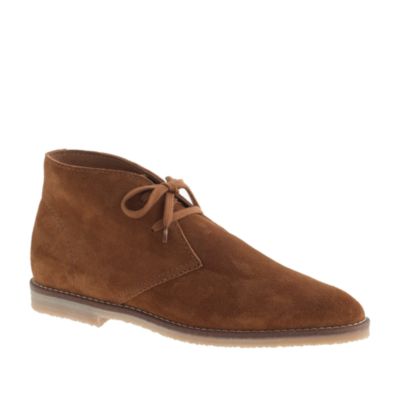 i'm so glad i tried again.


over the christmas break i saw my best friend in rome wearing her desert boots and she looked so cute that when i saw these online i had a pavlovian response.


on me (petite, small foot size) the classic desert boot style looks stumpy. that happens often to me so i know to look out for a pointy toe. it's always a good friend.


i'm also loving their masculine vibe (somehow it makes me feel very feminine, by contrast). there is such a thing as too much of a good thing though, so ideally i'd wear these with my most ladylike coat.


in real life i'm not sure what i'd wear them with if i were to actually venture outside for more than 10 minutes since we're pretty deep in snow here and sadly "city coats" can't cut it.


this whole snow thing is still an experiment for me!


s.