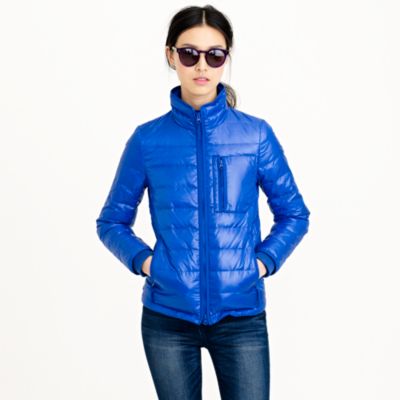 shopping-wise i've been all over the place, just like this crazy spring we're having.
there have been many impulse buys (some still in the mail, possibly) and many returns.
two things have stuck, and they couldn't be more different: a pair of statement earrings in versatile navy that i've been wearing almost non-stop (i'm all about the earrings in spring for some reason) and a slim puffer jacket (hallelujah) in ivory that will effectively take the place of the cream blazer i've been pining for-but let's face it-doesn't fit my lifestyle.
someday!
s.