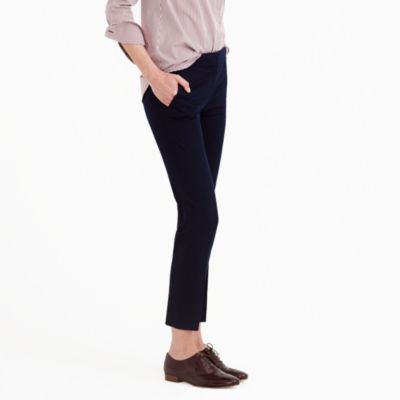 i'm on a quest to find the perfect navy pants that look sophisticated and laid back at the same time, and feel like wearing pajamas. why not?
i have my share of skinnies and am looking to branch out without straying too much from my usual style (i've been known to leave pants to die in the pants drawer).
first i bought the zara ones-they're too long and poly (which weirds me out) but they do have that slightly slouchy pj feel that is so seducing. could i alter them, and get used to poly on my lower body?
so while i wait to decide if they're the ones i went ahead and snatched the j crew campbells on sale. they caught my attention with their slight flare and i liked the fact that the material they're made of (cotton) is not alarming. but will they end up feeling like work pants, even though i plan on wearing them with sneakers?
and how many pairs of pants will i order and return on this quest?
only time will tell!
s.