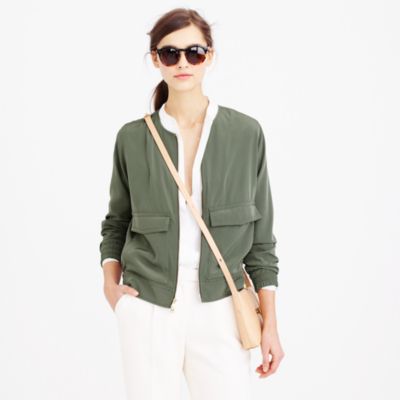 i was smitten with this jacket as soon as i saw it online. i liked it so much i ordered it three times before i got the size just right (petite xxs-go figure).
i got the navy one with a shrunken fit like the top photo. it looks best open and really fills a gap in my wardrobe for when i need an extra layer or something to go over a dress (i have an aversion for cardigans).
i can see why it landed on final sale-if you get a size that's too big it really does look utilitarian.
i was thrilled to wear it for the first time today!
s.